Whether you enjoy it as part of the TR90 Wellbeing Programme or prefer to take it alone, this sour cherry supplement combines the benefits of tart cherry (Prunus cerasus) fruit powder with cocoa and pomegranate.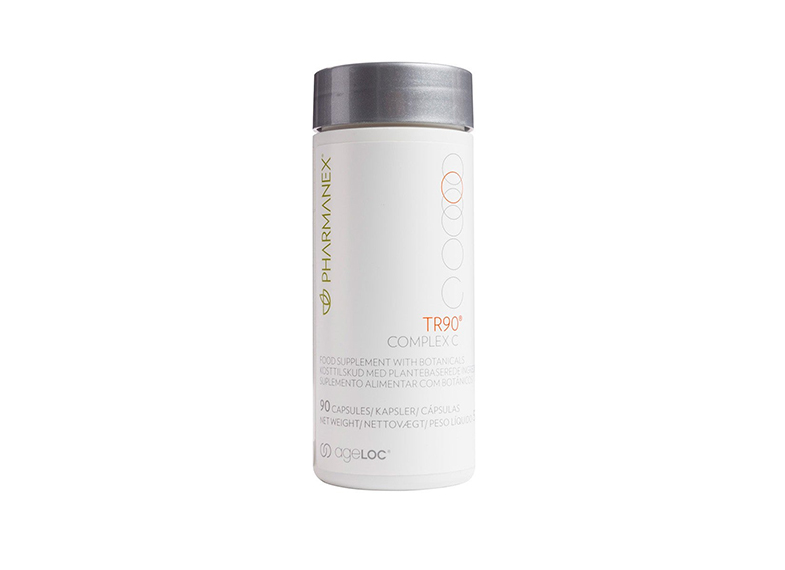 Delivered in handy capsules, Complex C is an easy and convenient way to get an intake of this wonderful ingredient. No messy stains from juice blended in a hurry, or forcing yourself to drink sour cherry juice twice a day! Simply take it with you on the go and enjoy with a glass of water three times a day, shortly before each meal – why not use your Pharmanex Pillbox to do so?
What's inside?
The key ingredient in TR90 Complex C is Montmorency tart cherry (Prunus cerasus), also known as sour cherry (Prunus cerasus). Just like certain smoothies might begin with cherry juice concentrate, we've included a powdered extract of this awesome fruit in every capsule of Complex C.
Netto Weight 52g
Please note that some European Member States may have additional specificities that are linked to their national legislation. If applicable, you will find these in the country-specific version of this document, in the respective national language(s).