TR90 empowers and enables you to reach your short-term weight management goals in just 30 days. How? By targeting the daily habits that stand between you and your objectives. You'll get ready to shun those unnecessary extra calories by managing your calory intake. You'll optimise your diet with botanical food supplements that are the perfect match for some tasty meal planning.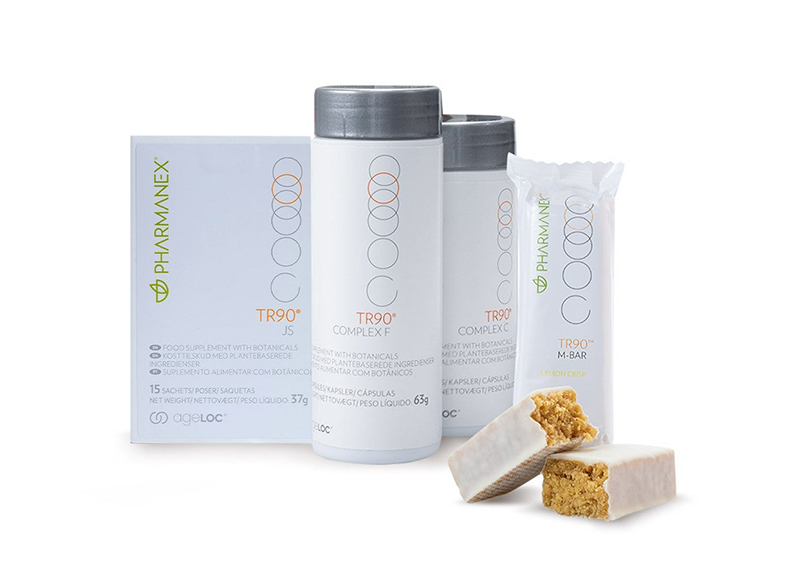 What's inside?
This kit contains the following:
1 x TR90 JS
1 x TR90 Complex C
1 x TR90 Complex F
30 x TR90 M-Bars Lemon Crisp.
Size/Netto weight
TR90 JS: 1 box – 15 sachets (37 g)
TR90 Complex F: 1 bottle – 120 capsules (63 g)
TR90 Complex C: 1 bottle – 90 capsules (52 g)
TR90 M-Bars: 1 Chocolate M-Bar (60 g) & 1 Lemon Crisp M-Bar (59 g)
TR90 Wellbeing Programme | Pharmanex