Available only through Nu Skin®, R² (pronounced "r-squared") provides an exclusive combination of ingredients and breakthrough science. When combined, the benefits of R² are doubled to help you experience the freedom of your mind and body working in harmony.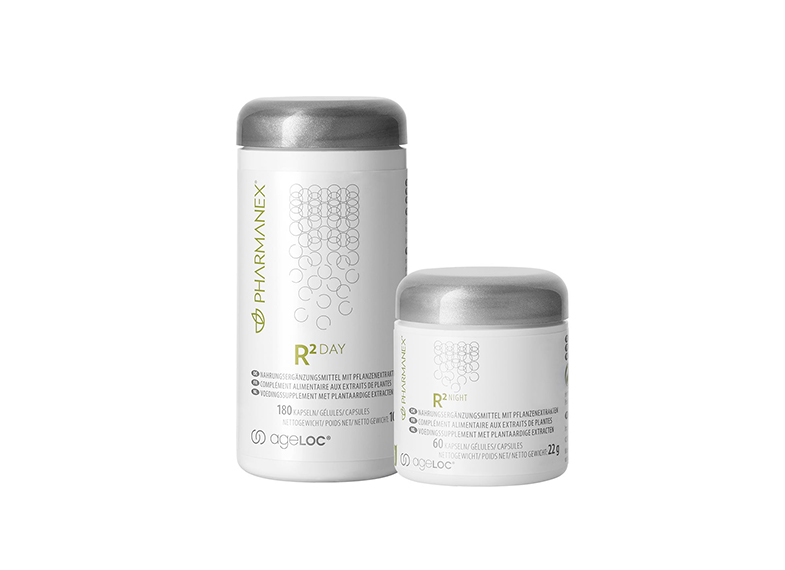 R² Day offers a wonderful blend of ingredients such as Cordyceps Sinensis, Pomegranate and Panax Ginseng. Ginseng helps the following three dimensions – increase physical performance, improve concentration and coordination and maintain optimal stamina.
R² Night contains selenium that contributes to the protection of cells from oxidative stress.
Netto Weight:
R² Night: 22g
R² Day: 109g
Not available in all EMEA countries