CordyMax Cs-4 is a proprietary, standardised extract of Cordyceps Sinensis mushroom that helps to tone the body, protect the liver and the kidneys.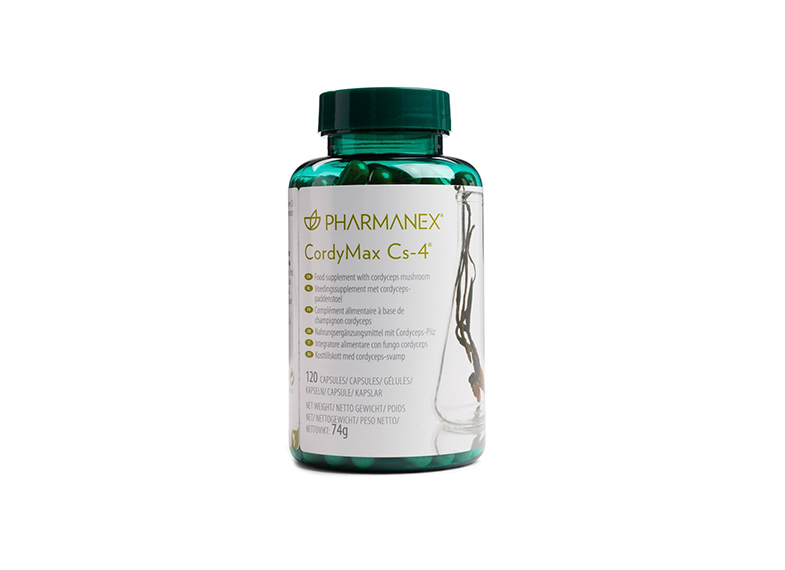 Our exclusive CordyMax Cs-4 formula is recognised in Mainland China as the fermented cordyceps mushroom product, offering interesting benefits. Over 15 years of extensive scientific research resulted in this Cs-4 strain. In fact, CordyMax Cs-4 has been placed under intellectual property protection and can boast being the first strain recognised by the Chinese government.
CordyMax Cs-4 is manufactured according to the Pharmanex 6S Quality Process and is standardised by High-Performance Liquid Chromatography (HPLC) – an instrument used to determine the chemical makeup of any sample – to guarantee potency and consistent results of active ingredients.
Please note that some European Member States may have additional specificities that are linked to their national legislation.
If applicable, you will find these in the country specific Webpage, in the respective national language.
Netto Weight 74g
SIZE 120 CAPSULES

Not available in all EMEA countries